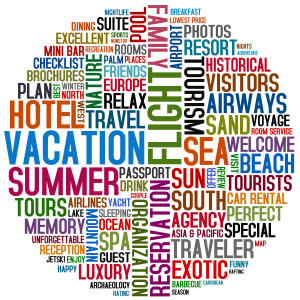 Born from a simple dream of making the world an easier place to reach, Pearl Blue comes to you from the oyster of challenge and perfection.
Pearl Blue is your one and only destination that puts the world in the palm of your hand, with a developed internal working system and devoted personnel that has as only job to make your trip an unforgettable experience.
Our unique and diverse choice of packages makes it reachable for every dream to come true. After all, being surrounded by Pearl Blue exceptional customer care branch doesn't leave a doubt that your happiness begins before the trip and lasts until your next one.
At Pearl Blue, we have a devotion to make every destination your homeland by providing you:
Ticketing: By providing a range of rates to the desired destination in order to get the customer to choose what fits him best
Hotel reservation: By giving the customer the best package needed in a hotel so that his stay emerges with comfort
Wedding Organization : Handling all the reservations and wedding need(banquet room, camera, lighting, dj etc…)
Civil Wedding : Handling Civil Wedding formalities and ceremony in Cyprus.
Corporate Event Organization : Handling International and Local Groups reservation, programs, Hotel etc
Tailor Made Honeymoon: We do Create the Honeymoon of Your Dream ,specially made for you and your loved one.
Cruise managing: We do provide cruises of all types and in all countries around the World.
Rent a car service: At best rates and by providing all ranges of cars for customers
Insurance: For all tourists to prevent and resolve any unexpected matter
Visa: Arrangement to facilitate the customer's trip
Tours in Lebanon: Provided by our company upon customer's request.
24 Hours services :Our devoted team is available to assist you 7/7-24/24 during your trip booked with us.