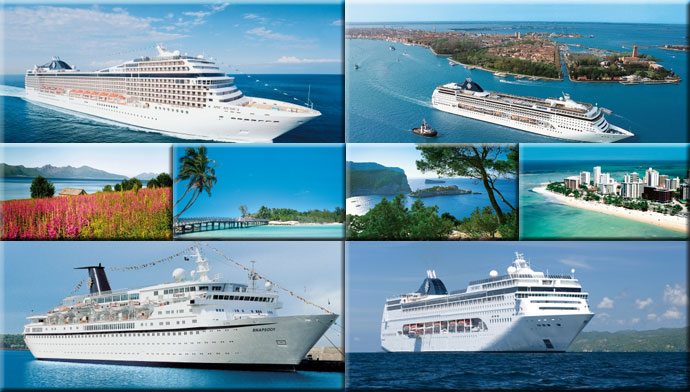 Italy-Greece-Turkey-Croatia
Venice-Bari-Katakolon-Izmir-Istanbul-Dubrovnik-Venice
Grab the opportunity to behold Europe's immense charm and historic wealth and create a treasure trove of lifetime memories. In Istanbul, go back in time and visit the landmarks of the old city of Sultanahmet and venture around the Grand Bazaar for souvenirs. Stroll Around the narrow streets of medieval Bari and discover the catacomb overlooking the Adriatic Sea.
Spain-France-Italy-Tunisia
Barcelona-Marseille-Genoa-Naples-Messina-La Goulette-Barcelona
Encounter romantic cities, breathtaking Landmarks and unforgettable landscapes. Walk around the upscale avenues hidden squares and fountains of Barcelona and take a look at the uncanny Sagrada Familia. In Naples explore the seafront and enjoy the mild climate while sipping a coffee at one of the chic cafes dominating the sea.
Italy-Greece-Croatia
Venice-Dubrovnik-Corfu-Piraeus-Santorini-Katakolon-Bari-Venice
Admire charming islands, medieval quarters, gorgeous beaches and UNESCO World Heritage sites. While in Dubrovnik meander through the pedestrian cobblestones streets and get dazzled by the old fortification walls overlooking the fiery blue Adriatic. Discover the traditional Blue and White Santorini and its volcanic islets floating on a picturesque bay.